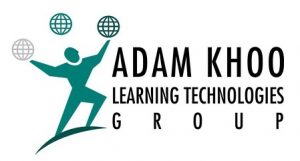 Adam Khoo Learning Technologies Group (AKLTG)
Adam Khoo Learning Technologies Group (AKLTG) is Asia's leading training organisation for personal development, with offices in Singapore, Malaysia, Indonesia, Vietnam and Philippines. Founded in 2002, AKLTG has a 17 year track record in transforming lives with their unique brand of inspirational and action-igniting programs. Their training content specialty includes academic mastery, personal transformation, leadership, communication, wealth creation, investing, trading, and more.
"Transforming Lives Everyday"
When Adam Khoo and Patrick Cheo co-founded AKLTG in 2002, never did they fully comprehend the enormous transformation it was to impact on their lives as well as the lives of thousands around the world. From the simple vision of bringing enrichment and empowerment to people, the modest company in the humble office has metamorphosed into a full-fledged training & education organization with staff strength of over 100, providing cutting-edge learning programmes for people from all walks of life.
Initial Capital Investment: USD120,000-USD300,000
Franchising fees: Available Upon Request
Royalties: Available Upon Request
Advertising fees: 5% of Gross Revenue