DESCRIPTION OF ENTERTAINMENT FACILITY FRANCHISE "FLIP OUT"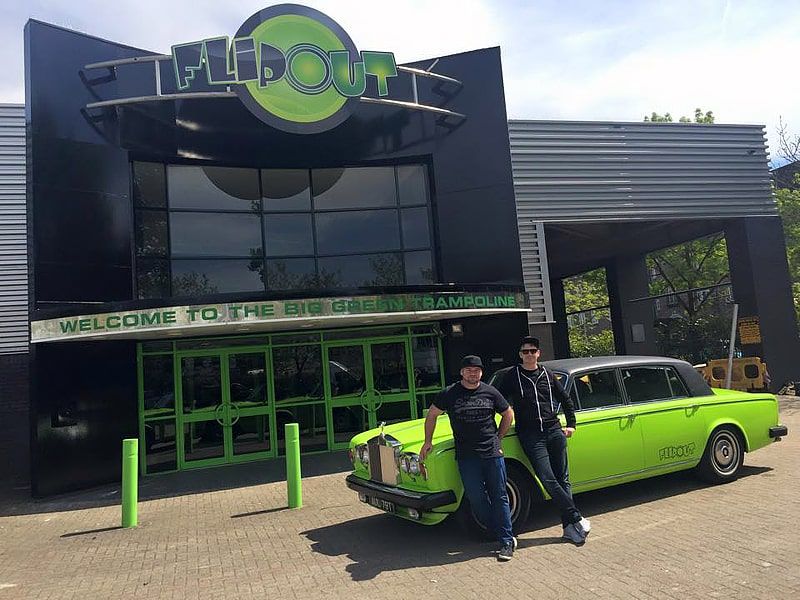 We are on a mission to build a business that grows with the community, creates a positive environment and promotes a healthy lifestyle… With a lot of fun thrown in! When you step inside a Flip Out arena, you are transported to world filled with adrenaline, extreme excitement and limitless fun. Our approach is friendly, engaging and family orientated. Children and adults can let loose together, all the while improving their physical fitness.
Flip Out is a rapidly expanding global brand with having opened over 70 centres opening in the last 5 years in Australia, New Zealand, South Africa, Taiwan, Malaysia, Mexico, Germany the United Kingdom, Saudi Arabia and Dubai. With plans in the pipeline to reach 200 stores worldwide in the next year including many within Europe.
The market for extreme trampolining has recently sky-rocketed in the UK and Europe as well as globally, and we are excited to be here just in time to see the spark of this recreational phenomenon. Flip Out parks are unlike your traditional backyard trampolines, as the structures are custom built and industrially made to withstand the normal wear and tear of commercial use. Manufactured from water resistant materials for indoor and outdoor use, these trampoline parks are a creative, multi-climate entertainment solution. And with a proven business model in a recession-proof sector, Flip Out franchise opportunities are a great way to enjoy the satisfaction of owning your own business with the benefits of a world-class brand in the background.
Our structured foreign franchising programme supports successful franchised outlets through international assessments and market research combined with careful considerations of time, value and economics.
Promoting an active lifestyle and spurring loads more laughs than your average gym, Flip Out trampoline training helps participants improve their overall fitness to achieve greater balance, coordination and agility. With state of the art equipment including Olympic trampolines, bouncy half pipes, ninja warrior courses, climbing walls, slam ball courts, total wipeout and more, both the young and the young at heart can feel the exhilaration of being airborne in one of our impressive arenas.
Flip Out franchises are also highly community-focused, engaging schools, local businesses and sporting clubs in the area to hold their special events in an unconventional, yet extremely popular venue.
Flip Out has it's very own manufacturing facilities, able to supply countries globally. Being able to control equipment manufacturing means that we are also able to maintain our world-class standards and keep costs down.
The business continually invests in research and development to deliver cutting edge innovation and it has the ability to implement these innovations with ease and pace. This alone keeps master franchisees and franchisees continually ahead of the pack.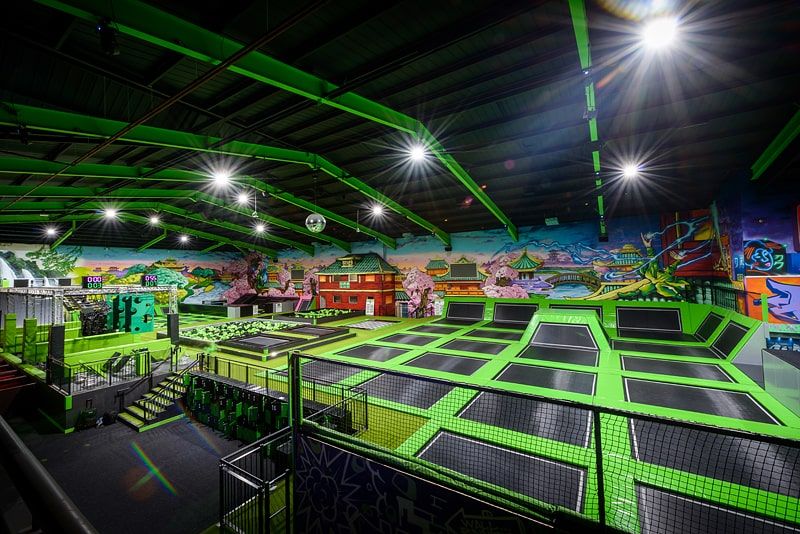 FRANCHISE OFFER
This market is expanding at a phenomenal rate, and we're currently welcoming new applications and investments for sites all over the world!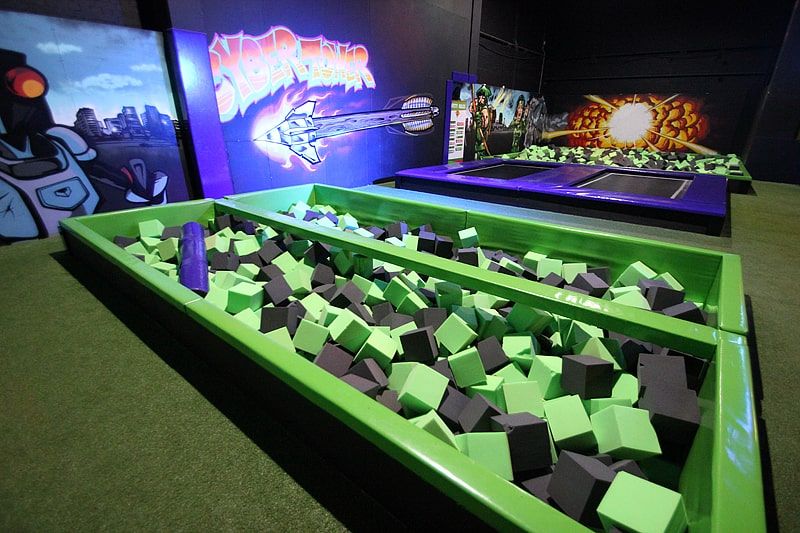 How much does Flip Out franchise cost?
Flip Out has the franchise fee of up to $150,000, with total initial investment of up to $1.4 mln.
Initial investments: $1.4 mln.
Payback period, avg.: 24 months.
Average turnover per month, avg.: $94,000.
Royalties: 4.5%.
Franchise fees: $50,000 for Single franchise / $150,000 for Master franchise.
Use of the brand
Access to various systems
Multiple revenue streams
Development of design layout of store
Custom equipment
Other current payments: $5,000 per month, including
Merchandise
Local Marketing.
REQUEST FREE INFO
SUCCESS STORY
"Flip Out is the best career move I've ever made; a game-changer. Every day is a new adventure. If you've got the energy, drive and you love flexing your creative muscle, the rewards are amazing. I'm watching my business boom daily, it's such a great feeling. I am as excited about the business today as I was three years ago and it has been fantastic to see it all unfold."
Jon Inwards, Master Franchisee, UK
"Joining Flip Out is like joining a family. The support, passion for innovation and overall vibe lifts you to new heights. You feel like you can take on the world andreally make a difference to your career,your community and, in the end, your bottom line. The benefits are all therefor the taking."
Julio Osorio, Master Franchisee, Mexico
"Flip Out has been a fantastic brand to partner with. The support has been unrivaled and the resources available to draw from facilities all around the globe has proven to be invaluable. The brand is constantly innovating and it's always exciting to see what new attractions will be next."
Sameer Ali, Master Franchisee, GCC
"We're just starting out on our Flip Out journey here in Germany. We can't wait to launch, we know Flip Out is going to be a big hit here, as it has been in all other markets. The look and feel of our parks is just the strongest proposition in this industry."
Sebastian Pitzer, Master Franchisee, Germany